An on-site kids club
with enriching and social experiences for the little Wyldflowers in our lives
Social, playful, interactive, fun
this is
wyldflower kids
Not just babysitting.
We hand select experienced teachers to create an engaging
and fun curriculum for the kids
while their parents are recharging.

(suited for kids 2-10)
Our children truly are little wildflowers - traveling to the beat of their own drum and living their best life, naturally. As parents, we are often inspired by our children's openness to just play and have fun.

Wyldflower Kids is here to support and nourish your little Wyld Child.
Karen Cook, Founder of The Wyldflower Collective, has hand selected top notch teachers to run the Wyldflower Kids Club program. She trusts these teachers with her own children and loves the way they are so invested in seeing our little Wyldflowers thrive.
Check out these Wyldflower Kids at our recent family retreats!
Family Retreat
Kids Club Itinerary
FRIDAY 11/15
5PM - 7PM | Wyldflower Kids Teacher / Family Meet & Greet
Our teachers join in during family time to get to know the kids and help with s'mores and games

SATURDAY 11/16
9:00AM - 12PM | Wyldflower Kids Club
Kids: Nature time: exploring + art, snack
Adults: free time, optional on-site yoga at 9:30AM
-
3PM - 5:00PM | Wyldflower Kids Club
Kids: Outside play, obstacle courses, nature art project, snack
Adults: free time

SUNDAY 11/17
9-11am | Wyldflower Kids Club
Kids: gymnastics, exploring + special planned art project
Adults: free time
Amancay Ledezma received her Bachelor's degree in Child and Adolescent Development and is currently getting her Master's in Social Work. She has been teaching Transitional Kindergarten for three years and Preschool, ages 4-years-old for two years prior.
Before teaching, Amancay coached gymnastics. She worked with children from 2-years old to high school age. Her experience coaching lead her towards a desire to do more. When asked about working with children, Amancay says, "she cares about what the future looks like and understands the importance of a good early childhood education." If she could instill one attribute in her students, she says it would be resilience. As she studies for her masters she sees the importance of this more and more every day.
Kenner Rakoz is a fan favorite at Garden of Angels preschool in Santa Monica, where he taught for 5 years as a certified teacher through the UCLA extension program.
Kenner and Amancay regularly lead children on nature walks with SoCal Nature Trips. He coaches basketball and spent a few years coaching baseball and soccer. He grew up in Washington and loves the outdoors. When asked about the reason he likes working with kids he said, "Children are experiencing almost everything for the first time, and no one on earth besides these lucky young ones have such a clean slate for healthy mistakes. Through these mistakes they show a genuine interest in doing things to the best of their ability." One fun fact is that Kenner knows at least 10 random magic tricks!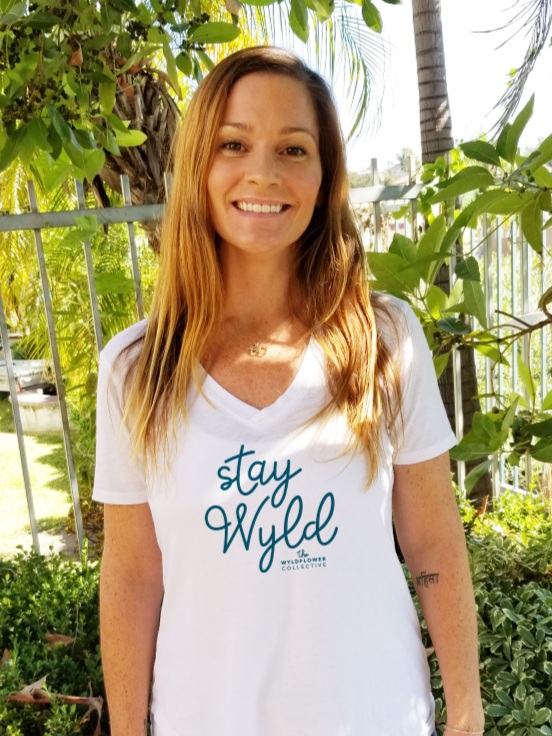 Amanda is currently enrolled in Montessori Teacher Training at UC Irvine and working as an assistant teacher at Irvine Montessori School with children aged 3-6.
Her passion for working with children began when she started babysitting for local families while attending Washington College in Maryland and led to a career as a full time nanny post graduation. With over 10 years experience working with children is was the last six that impacted Amanda's life the most. "I was part of a family, helping to raise their children from newborn and one and a half to watching them turn six and eight this summer! It is because of this amazing family I was introduced to Montessori, moved out to the West coast and am now pursuing my teaching certification. Being a source of love, guidance and fun in a child's life is beyond rewarding. Getting to see the world through a child's eyes is a reminder of what is truly important and that you're never too old to play!" In addition to a passion for early education, Amanda is also a certified kids yoga instructor and enjoys incorporating mindfulness practices within the classroom.
This is Miss Alexis's 3rd year teaching preschool at Garden Of Angels preschool in Santa Monica. She currently works with 2-3 year olds and couldn't imagine it any other way!
"I have learned more from these children than I have my entire life. These children have not only become my family, but my friends!" She started as a swim coach for toddlers as well as volunteering for camps at her church and immediately realized she wanted to work with children. Alexis has her Associates degree in acting and childhood education. Alexis is a water baby, so when she isn't working, you can find her at the beach or the pool! "If I can make just one difference in one child's life, I have done my job."
Karen's right hand gal and Wyldflower Kids teacher. Lizzie Berrang graduated from Tufts University in Boston in 2016
where she studied Child Studies
and Human Development.
She pursued her love of adventure and the outdoors by hiking and camping around New Zealand for the following year. Her curiosity and sun-loving nature brought her to LA a year and a half ago.
She's worked with children in many capacities including as a nanny, daycare and preschool teacher, and most recently as the child care facilitator at the Los Angeles Tennis Club.
She loves watching children's curiosity and intuition guide their interactions with each other and the world around them. Particularly fulfilling for Lizzie is spending time with kids in nature - be it on the beach, in the woods, or any place in between. She believes these outdoor environments really showcase their amazing resourcefulness and inspiring imagination. To witness a child's unbridled joy and free spirit is absolutely contagious, and she loves having the opportunity to share in that.
In addition to a Wyldflower Kids teacher, Lizzie has recently joined Karen behind the scenes to help make all The Wyldflower Collective experiences come to life.